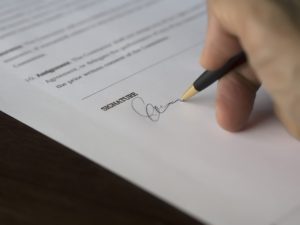 Regardless of economic conditions, corporations must understand their contractual obligations. All too frequently, however, original documents are spread throughout the business with no central means to request, capture and manage the negotiation of terms, create, approve, archive, track terms and obligations, or relate modifications and amendments to original instruments.
Contracts by their nature are not a good fit for a traditional matter management system, which lack the best of breed features that can be found in a separate contract management system.
Whether selecting a new system, retooling internal workflows or updating a home-grown system, GLE can help to establish an efficient process that complies with mandated internal controls. We are experienced with the full range of tasks in the complete contract lifecycle, including:
Automating the contract request process

The drafting process using template and clause banks

Tracking the negotiation phase

Version control

Approval routing

Tools to automate contract execution and digital signatures

Storage of executed originals

Obligation tracking, assignment and fulfilment

Modification, extension or renegotiation of terms

Audit and reporting

Contract renewals
More information on contract management systems available can be found on our web site here.