About Global Legal Ebilling
Formed in 2011, Global Legal Ebilling, LLC is a boutique consultancy providing legal technology consulting services associated with ebilling, matter management and contract management systems for the legal market. Our area of specialty is, as our name implies, global legal ebilling.
GLE work is project-oriented and cost-efficient; our clients control the services they receive and the delivery timeline.  Unlike other consulting organizations, GLE is not focused on embedding an army of consultants within your organization.  GLE clients do not have to worry about consultants that never leave or engagements that never end.  We have heard the horror stories and believe there is a better way to deliver consulting services.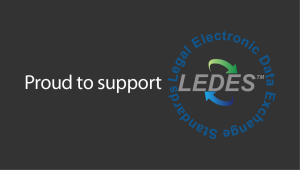 For more information on the services provided by Global Legal Ebilling, contact us or call GLE today at +1.203.804.2002.